Everyone needs to go to the dentist, but it may not be as easy as it is for individuals with certain fears or aversions to medical environments. Well some people get nervous and others have a legitimate fear of medical equipment, seeing the dentist can be difficult for many people. However, with the help of our Elmhurst sedation dentist here at The Gentle Dentist - Dr. Amit Sood you can rest easy while also getting the dental care you need twice a year.
While some people feel uncomfortable getting certain dental procedures done, especially those that involve tooth extractions or dental fillings, others may have issues such as a sensitive gag reflex or even just a personal fear of medical equipment and being in sterile environments. For these people, routine check ups can be scarier than necessary, but we here at The Gentle Dentist - Dr. Amit Sood can help. Our Elmhurst sedation dentist Dr. Sood can provide patients with a local anesthetic that can put him to sleep regardless of what dental care they need. Anesthetics are not only required for major oral surgery, they can also be applied to situations where patients are uncomfortable or unable to undergo even routine procedures. Sedation dentistry has been used for patients with special needs, personal fears, anxiety, as well as other medical concerns that may make routine dental care much more difficult to perform. With this medication, which is expertly provided and administered, your dental visit will be over before you know it. Whether you need a dental filling or even just a simple cleaning, Dr. Sood can provide you with the medication needed to set you at ease.
If you find it difficult to bring yourself to the dentist for routine care or for other important services that you know you need like dental fillings or tooth extractions, then our Elmhurst sedation dentist can help you get the care you need without the worry or anxiety. Call us here at The Gentle Dentist - Dr. Amit Sood to set up your visit with us today.
By The Gentle Dentist
February 25, 2019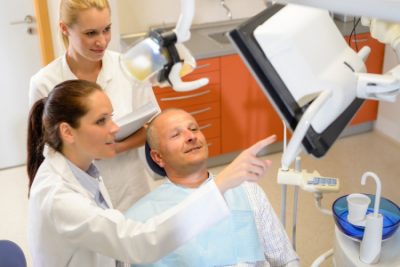 Blog Posts
Follow Us