Dental crowns in Jackson Heights
There are many uses for our dental crowns in Jackson Heights. They can come in handy to reinforce a tooth that has been weakened by tooth decay or to prevent a cracked one from getting worse. When you have root canal therapy, in which the tooth has to be drilled down to provide access to the pulp, a crown restores the tooth back to its normal size as well as protecting it. The tooth portion of a dental implant is also a crown, placed on top of the titanium cylinder that replaces the root. And a dental bridge is held in by drilling down the tooth on either side and using a crown to properly anchor the bridge. Those are all practical and structural reasons for a crown, but they can also be used for cosmetic reasons. If you have a tooth that his misshapen, crooked, stained, or discolored, a dental crown can often be the solution.
For crowns that show when you smile or talk, tooth-colored material such as porcelain or ceramic is typically the best choice to fashion our dental crowns in Jackson Heights. Porcelain baked to metal may be more appropriate for back teeth, which need a more durable foundation in order to withstand the force of chewing. Dr. Sood will discuss your options with you. Porcelain also has the advantage of being especially resistant to stains. So if you're a smoker or you drink tea, coffee, or red wine, or engage in other habits that may cause teeth staining, you can depend on a porcelain crown to hold its color longer than other types of materials.
It usually requires two sessions for our dental crowns in Jackson Heights. During your first visit, Dr. Sood will take measurements and impressions that will be sent to a professional dental lab. Your crown will be crafted to a high quality precision. When you return, the crown will be fitted and adjusted, if necessary. Finally, it will be cemented into place for a strong and durable bond.
We want you to take advantage of all the benefits that our dental crowns in Jackson Heights have to offer. Our goal is always to make sure that you have a full set of teeth that function properly and give you a winning smile.
By The Gentle Dentist
September 9, 2015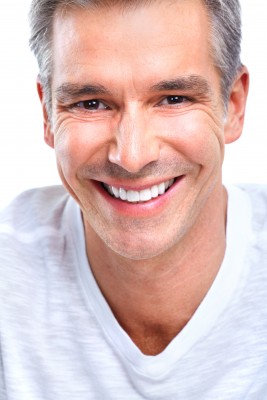 Blog Posts
Follow Us